Beef
Organic Beef Honey Chipolatas
These preservative free, grain free and soy free organic and paleo honey beef chipolatas are sure to be a hit at your next party!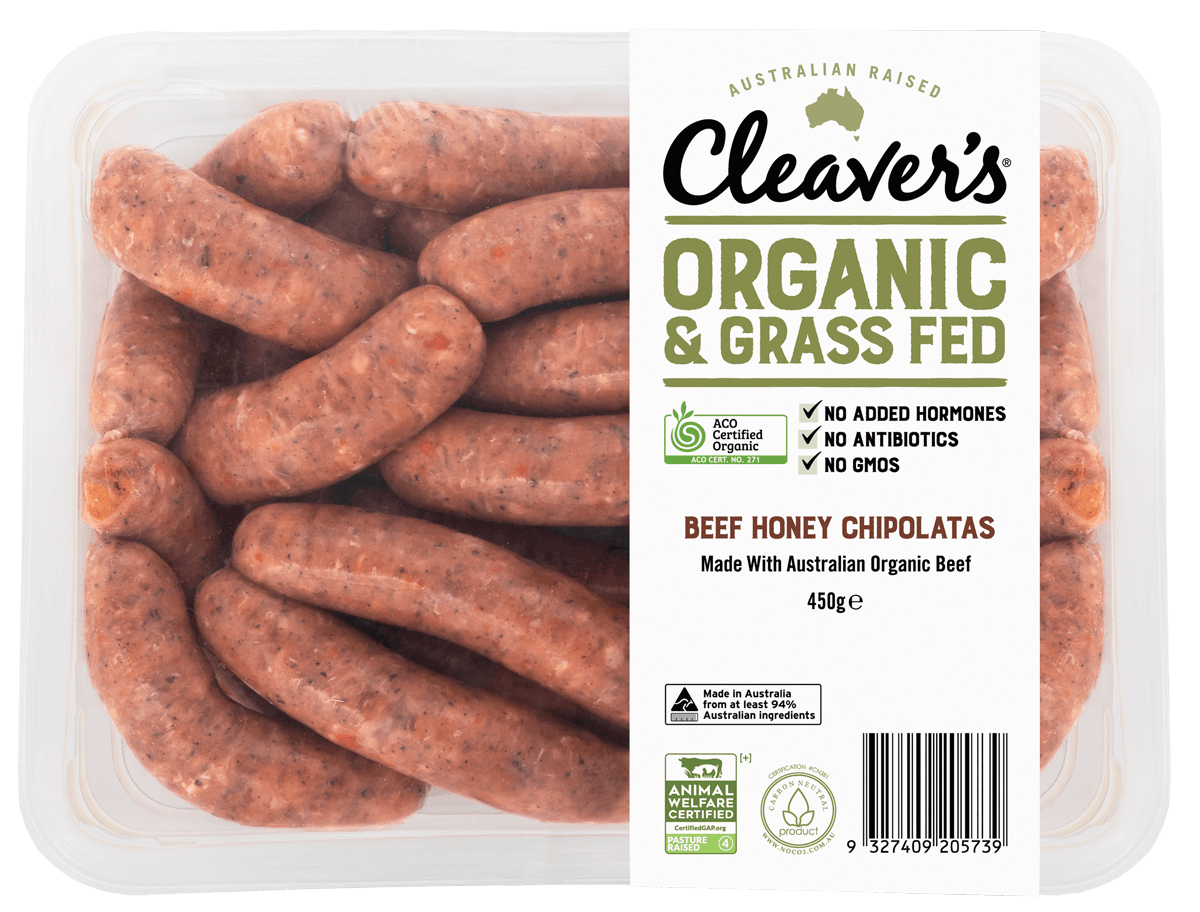 Even if you don't follow a paleo diet, these kid-friendly paleo honey beef chipolatas are perfect for a tasty and healthy treat.
Lightly seasoned with organic pepper and Australian sea salt, Cleaver's Honey Beef Chipolatas are grass-fed and finished, and completely free of:
Soy or any other legume
Wheat, rice or any other grain
Processed vegetable oils
Allergens such as eggs, gluten and dairy
Look out for them in the fresh meat section at selected supermarkets near you!
Organic Beef (78%), Organic Carrot, Organic Honey Powder (4%), Organic Sautéed Onion (Organic Onion, Organic Grass Fed Beef Fat), Water, Organic Tapioca Starch, Salt, Organic Rice Flour, Organic Spices, Organic Herbs, Organic Garlic, Organic Sugar, Natural Flavour. Natural Casing (Sheep).
Pan fry or grill on low to medium heat until cooked through, turning occasionally.
Not suitable for microwave cooking.