Lamb
Organic Lamb Greek Seasoned Butterflied Shoulder
Our special blend of Mediterranean herbs lends a delicious Greek twist to this oven ready organic and grass-fed butterfly lamb shoulder.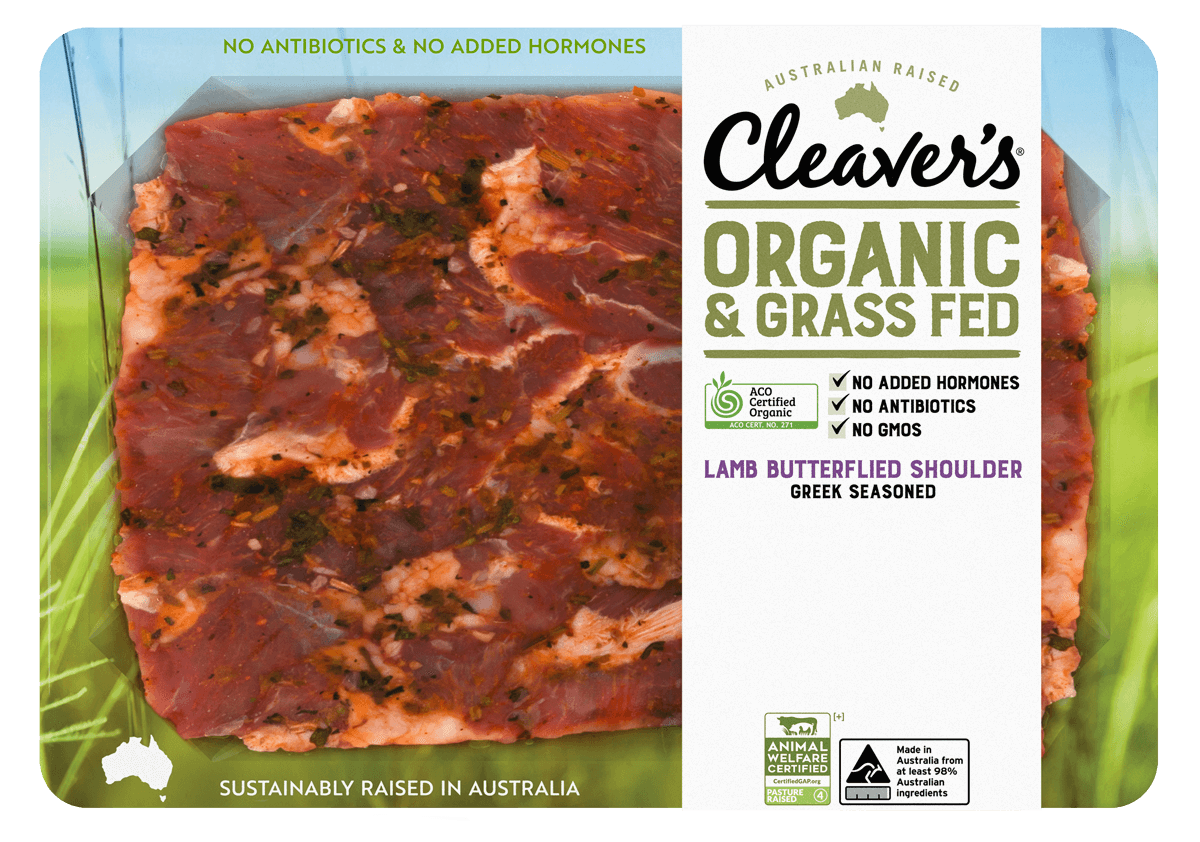 It's not just Aussie's that love their lamb. Cleaver's Greek Seasoned Lamb Butterflied Shoulder, flavoured with a special blend of herbs, will take your tastebuds on a Mediterranean journey that will have everyone asking for seconds.
Simply preheat the oven, remove the meat from the pack and place on baking tray fat side up. Once cooked to your liking, let the meat rest for a few minutes. To really make it a Greek inspired feast, serve with a side of cous cous, tzatziki and lemon wedges. Quick, easy and guaranteed to please!
Organic Lamb (98%), Salt, Organic Herbs, Organic Onion, Organic Garlic, Organic Rice Flour, Organic Spices, Organic Sugar, Organic Tapioca Starch, Natural Flavouring, Organic Paprika Extract.
Preheat oven to 180ºC.
Remove meat from pack and place meat on baking tray with fat side up.
Cook at 180ºC for 30 minutes or until desired.
Rest for 5 mins before serving.
Use as a guide only as heating efficiencies of appliances may vary.