Organic Farming
CERTIFIED ORGANIC AND AUSTRALIAN RAISED
Grass fed and finished, all our cattle and lambs are free to graze beautiful Australian organic pastures. Our certified organic chickens roam outside during the day, and roost safely in barns overnight. Happy animals, living as nature intended.
We've always been guided by a simple philosophy: Treat animals well, treat people well and treat the land well. So you can enjoy the meals you love knowing all our products meet the highest standards.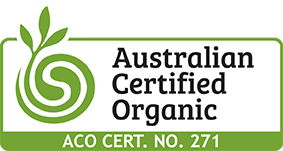 Organic farming
100% AUSTRALIAN CERTIFIED ORGANIC (ACO)
All Cleaver's organic meats are certified by Australia's leading organic certification body, Australian Certified Organic to the Australian Certified Organic Standard (ACOS).
To comply with these standards, all our animals are free range, have verified lifetime organic traceability and are audited annually. It means they're raised with no GMOs, no synthetic chemicals or added hormones.
Regenerative organic farming
REGENERATIVE ORGANIC CERTIFIED (ROC)
Cleaver's follows regenerative organic farming practices and is on a journey to become fully ROC certified.
ROC is a specialised certification for food, textiles and personal care ingredients that recognises farms and products that meet the highest standards in the world to help rehabilitate soil, respect animal welfare and improve the lives of farmers.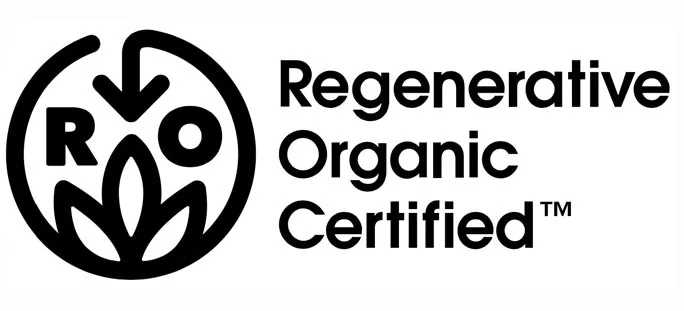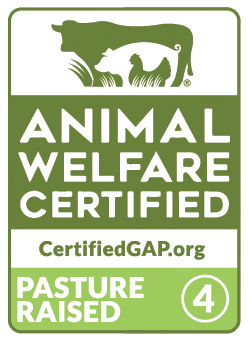 High Animal Welfare
ANIMAL WELFARE CERTIFIED
All our beef and lamb is certified by the Global Animal Partnership (G.A.P.), the world's highest independent animal welfare standard.
This ensures we meet the most demanding requirements of ethical farming and animal welfare. Our people are trained to recognise signs of discomfort and taught low-stress animal handling techniques.
Free Range Farming
100% FREE RANGE
We are passionate about animal welfare, sustainability and ecologically sound practices.
All our organic meat is sourced from animals raised in humane, completely free range environments on Aussie farms.
Australian organic farming
100% AUSTRALIAN RAISED
All our meat comes from certified organic Australian farms.
Our producers are required to maintain the highest quality standards and demonstrate commitment to regenerative agriculture, upholding the principles of certified organic and carbon neutral farming.

ALL NATURAL PRODUCTS
Our livestock are raised without the use of genetically modified organisms (GMOs), antibiotics, added hormones or synthetic chemicals, pesticides or herbicides. Cleaver's products are made without using any artificial colours or flavours.

LOW ALLERGEN INGREDIENTS
Produced in strictly controlled environments, we design our products to be allergen free where possible. Our Chicken Nuggets and Beef Lasagne contain gluten, and our lasagne also has milk. All the other products in our range are free from gluten, milk, tree nuts, peanuts, eggs, shellfish, fish and soy.

CUSTODIANS OF THE LAND
As an organic producer, our livelihood depends on healthy soils and climate. For example, on the Packsaddle farm Ben Lindsay carefully assesses, audits and tracks soil nutrients and organic matter regularly to guide his management decisions to better care for our animals and country.