Lamb
Organic Lamb Boneless Loin Pieces
Exceed your expectations with our 100% grass-fed organic lamb boneless loin steak. It's free of preservatives, antibiotics and added hormones. Juicy and tender, just like you're imagining it!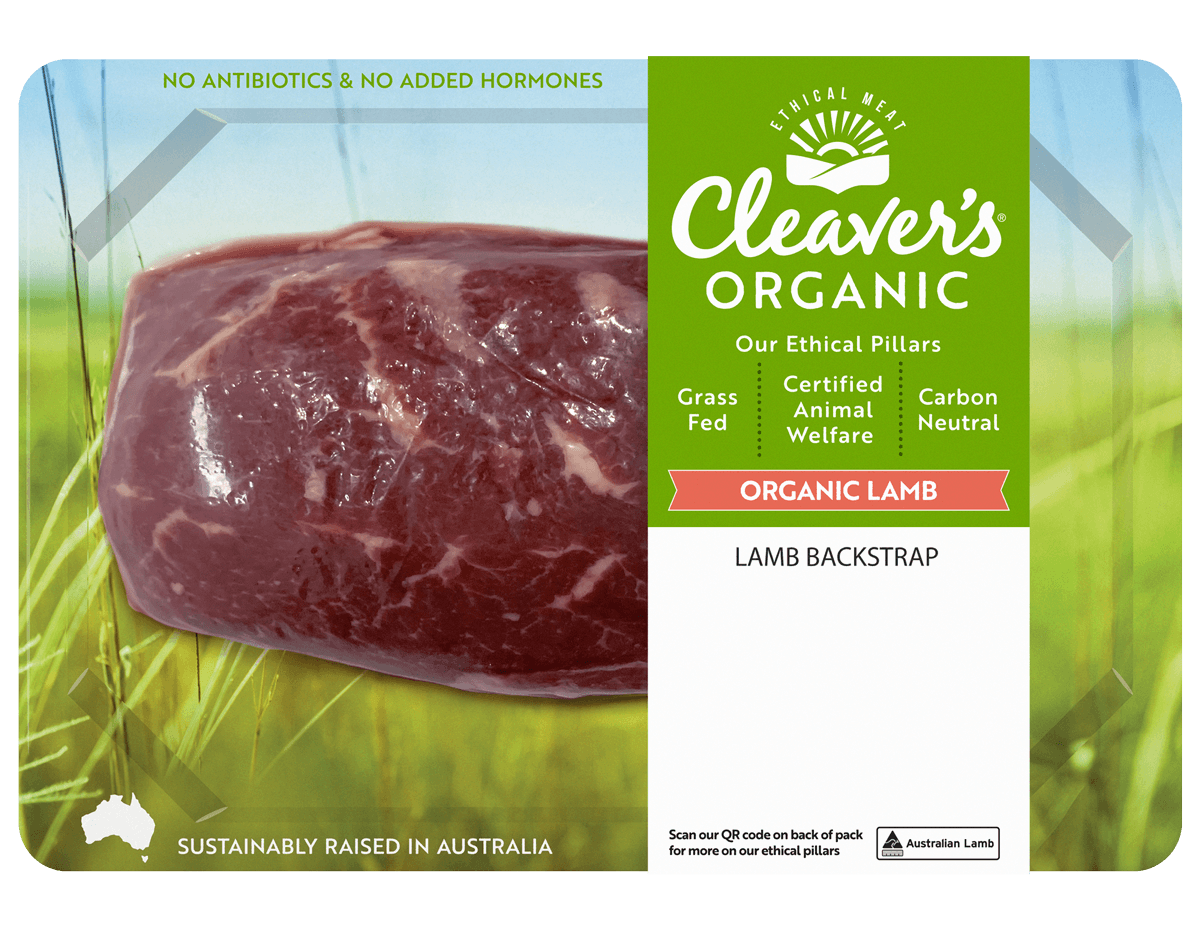 Looking for a delicious and healthy weeknight meal that won't take up too much of your time to prepare? Heat up the grill plate or frying pan to cook some of our juicy and tender organic lamb boneless loin steaks. Simply accompany them with your favourite salad or steamed vegetables, and get ready to give your taste buds a wonderful time.
Cleaver's organic grass fed lamb is 100% Australian. It is Certified Organic, Free Range and Carbon Neutral. Gluten-free and 100% grass-fed, our organic lamb is also high in Omega 3 and essential vitamins and minerals. Just like rest of the Cleaver's meat range, this product is guaranteed to be free of preservatives, antibiotics and added hormones. Grab a pack or two from your nearest stockist today!
100% Australian Certified Organic and Grass Fed Lamb
Pan Fry or BBQ
Remove the lamb fillets from the refrigerator and let them reach room temperature.
Preheat a heavy-based frying pan. It should be very hot causing the meat to sizzle as it makes contact. Let the meat cook on one side until moisture appears, then turn.
Cook the lamb fillets for 10 minutes for medium-rare to medium, depending on their thickness. If you prefer your lamb well-done, lower the heat to medium and cook the fillets for another 4 to 5 minutes.
Remove them from the pan and place them on a plate.
Cover the lamb fillets loosely with foil and allow resting for 5 to 10 minutes before serving.