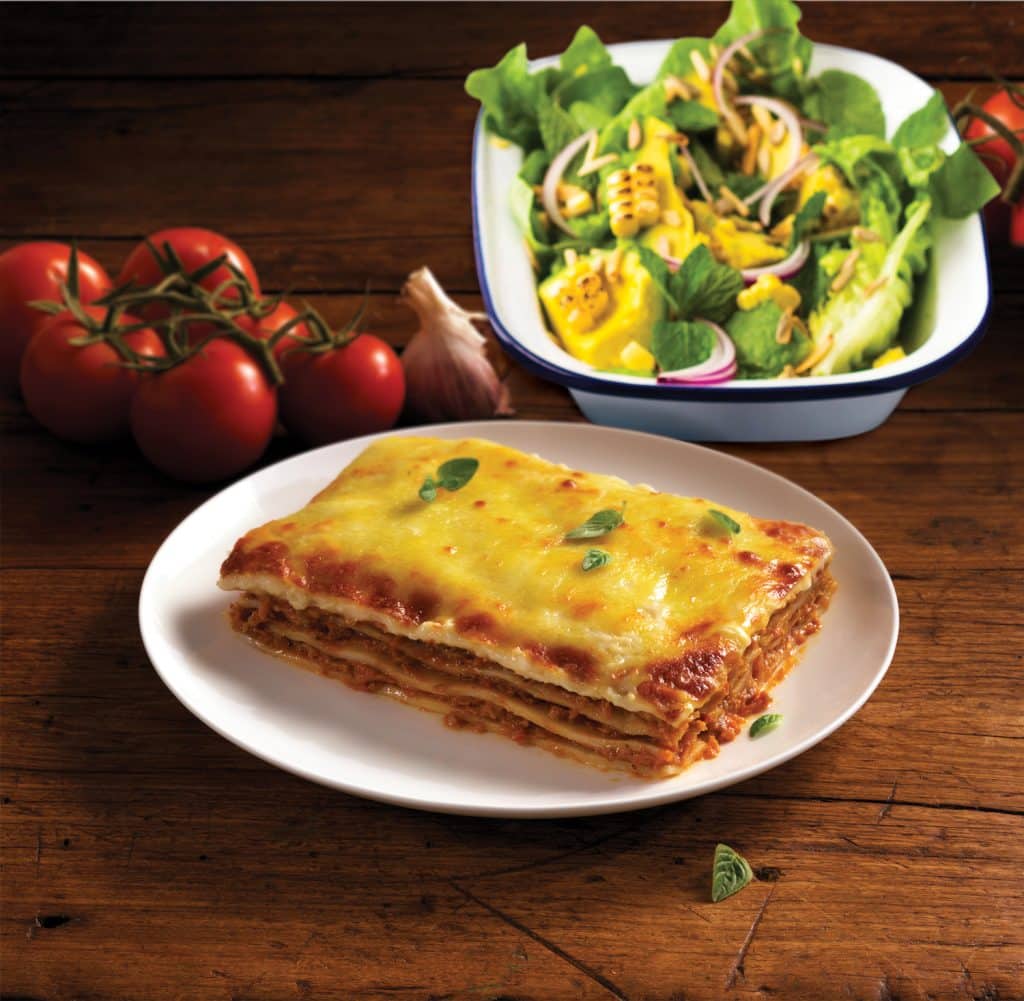 INGREDIENTS
1 pack Cleaver's Organic Beef Lasagne
1 corn cob
¼ red onion
20g sunflower seeds
20g slivered almonds
1 avocado
1 tsp honey
½ lemon
1 tbsp extra virgin olive oil
¼ bunch mint
METHOD
Preheat oven to 190°C (170° fan-forced). Follow cooking instructions on pack. Remove packaging (sleeve and film). Cover lasagne with foil and place in oven to heat for 30 minutes. Remove foil then heat for a further 10 minutes. Remove from oven and let lasagne rest for 2 minutes before serving.
Apply a little oil and salt to husked corn cob. Grill on high heat on a BBQ or under the oven grill. When cool, cut kernels off the cob and reserve for the salad.
Toast sunflower seeds and slivered almonds in a dry frying pan. Peel and deseed avocado and cut into pieces. Create the dressing by combining honey with juice of lemon and olive oil.
Toss salad together just before lasagne is ready by incorporating corn, avocados, seeds, nuts, mint and dressing.
Use a spatula to remove lasagne from tray and serve with salad.