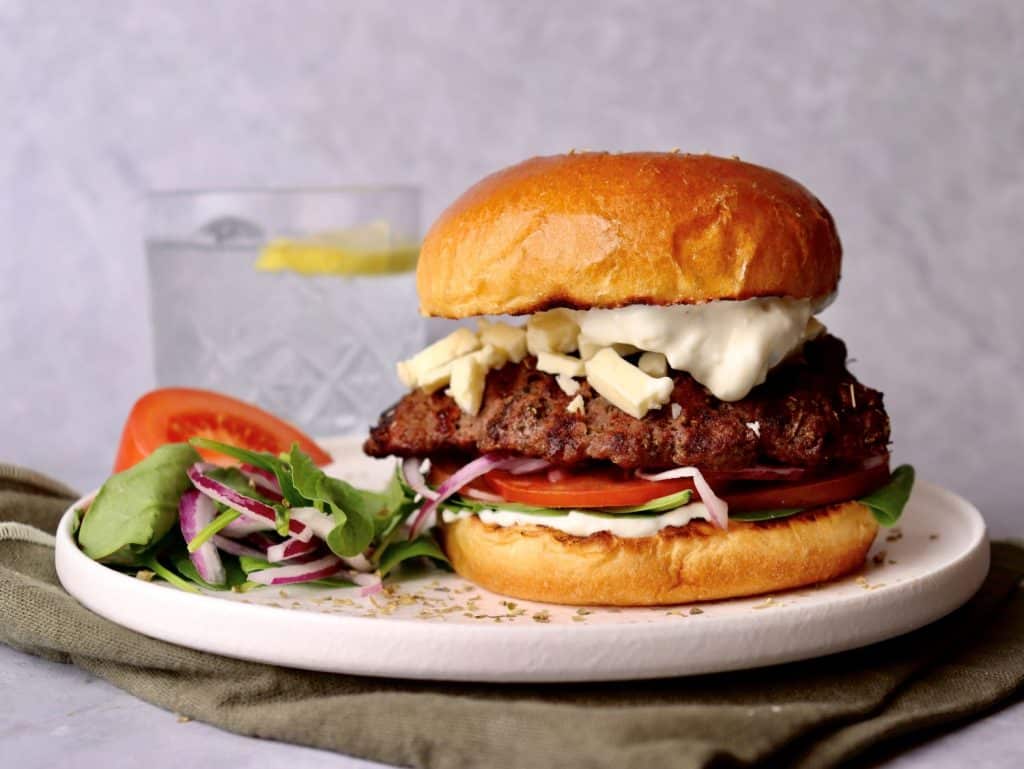 INGREDIENTS
1 pack Cleaver's Organic Premium or Extra Lean Beef Mince
4 brioche burger buns
2 tbsp dried oregano
1 tsp salt
½ tsp ground black pepper
1 tbsp garlic powder
2 tbsp olive oil
1 cup tzatziki
1 cup baby spinach leaves
2 tomatoes, thinly sliced
100g block of feta cheese, chopped
1 red onion, thinly sliced
METHOD
Preheat your barbecue
Place beef mince in a bowl. Add oregano, onion powder and salt and pepper. Mix to combine. Divide into 4 equal patties. Drizzle both sides with olive oil.
Toast burger buns on the grill. Remove.
Grill patties on barbecue for 2-3 minutes either side and remove.
To build the burgers, spread tzatziki onto the top and bottom of each burger bun. Top each with baby spinach, tomato, onion, burger patty and feta.
Place the lid on top and serve with a side Greek salad.
Recipe and image by Tim Bone