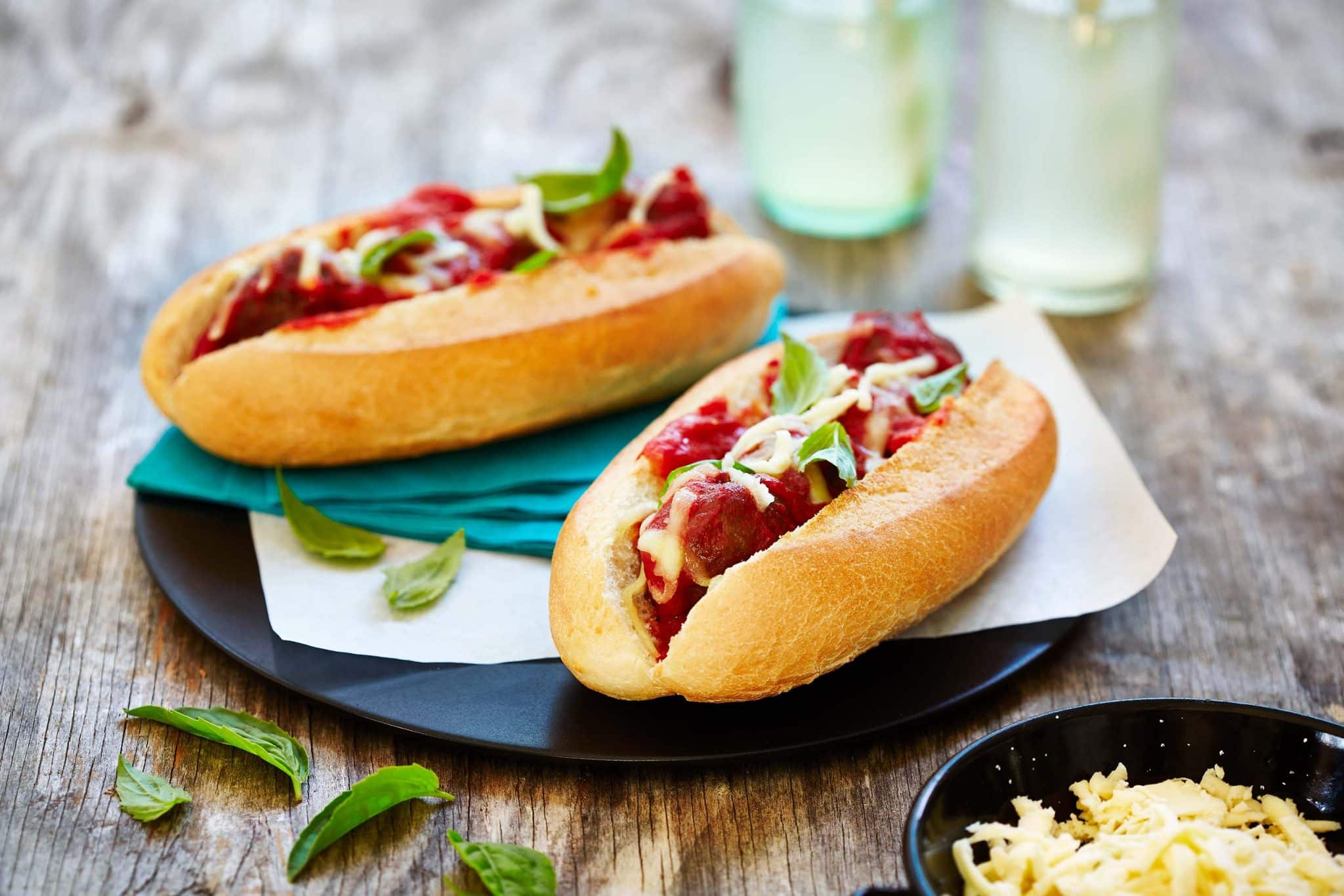 INGREDIENTS
1 pack Cleaver's organic beef meatballs
6 long white rolls
olive oil
1½ cups good quality passata
2 cloves crushed garlic
pinch of dried chilli (optional)
handful of fresh basil
1/2 cup grated provolone or mozzarella
METHOD
Heat oil in a large fry pan. Brown the meatballs in batches, setting aside when done.
Reduce heat to low. Add the passata and crushed garlic and season with salt and pepper. Simmer gently for 5 minutes before returning the meatballs to the sauce. Continue cooking on a low to medium heat until meatballs are cooked through. Remove from heat.
Cut rolls longways and place open faced on a baking sheet. Lightly toast rolls under the grill. Remove rolls and fill with 3-4 meatballs and sauce. Top with cheese and return to the grill until cheese is melted. Scatter with torn basil before serving.