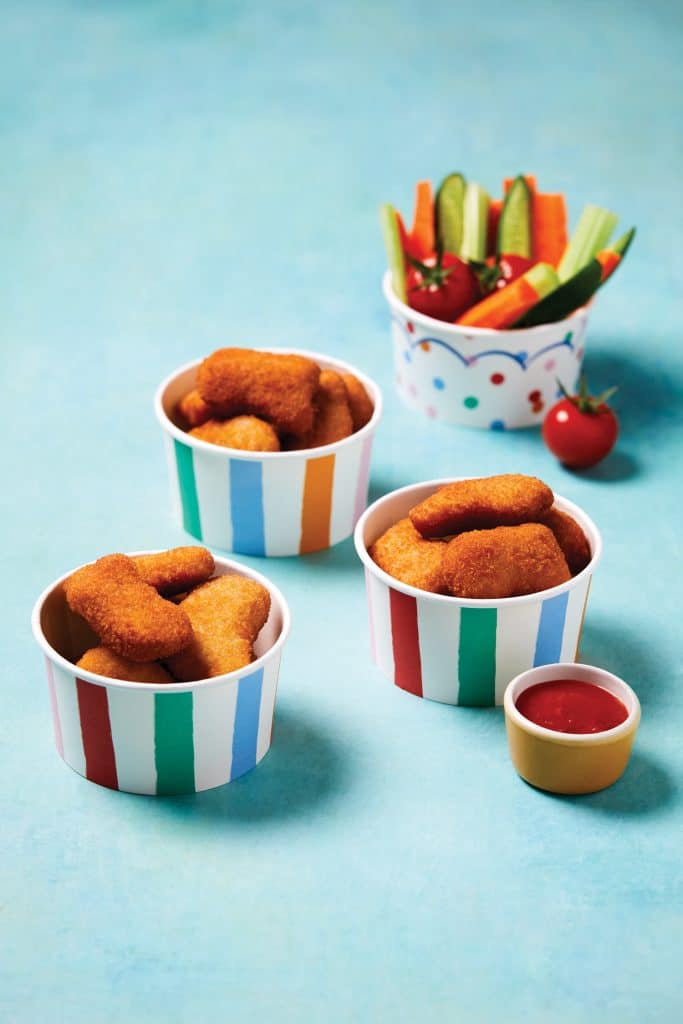 INGREDIENTS
300g pack Cleaver's Organic Chicken Nuggets
1 punnet of baby cucumbers
1 large carrot, peeled
1 punnet of cherry tomatoes
Small quantity of tomato sauce
METHOD
Preheat oven to 220°C (200° fan-forced). Follow heating instructions for nuggets on back of pack.
Wash all vegetables under fresh running water and dry.
Cut carrot into batons, slice cucumber lengthwise in quarters and cherry tomatoes in halves.
Once nuggets have finished cooking, divide cut ingredients and nuggets evenly in serving ware.
Serve with tomato sauce.