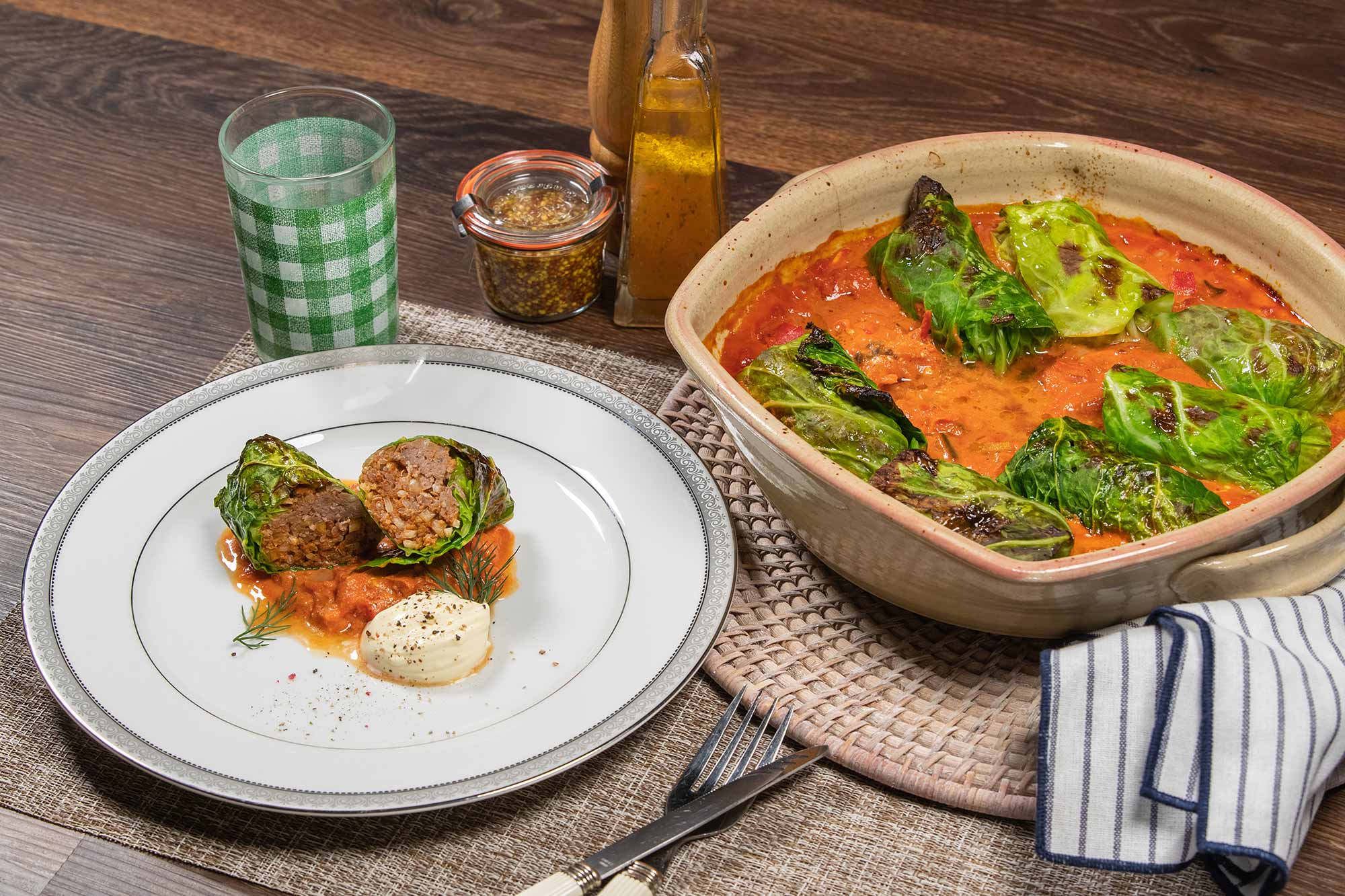 INGREDIENTS
Blanch 1 x cabbage worth of leaves in salted water and dry over a colander
Tomato sauce
50ml x olive oil
1 x brown onion – fine diced
1 x carrot – peeled and coarsely grated
1 x tin chopped tomato
100ml water
5 x tbsp sour cream
1 x tbsp tomato paste
½ bunch dill stalks
1 x red capsicum – diced
1 x red chilli – sliced
1 x tbsp salt
2 x tsp brown sugar
Mince Filling
500g Cleaver's organic premium mince or extra lean beef mince
1 cup cooked rice
1 x medium brown onion
1 x tbsp salt
2 x tbsp paprika
Black pepper
METHOD
For cabbage wraps – carefully peel leaves off cabbage and blanch quickly in boiling salted water for 30 seconds each, then drain.
For the tomato sauce – in a large pot sauté the diced onion, capsicum, chilli and carrot then adding the remainder of the ingredients, slowly simmer until starting to thicken.
For the mince filling – start combining all the ingredients in a bowl and mix together.
To assemble take approx. 70g mince per cabbage leaf, put into centre of leaf and roll into a tight package.
Pour tomato sauce into ceramic bakeware or crockpot and place in cabbage dumplings on top, cover and place in oven at 180degC for approx. 30-40mins.