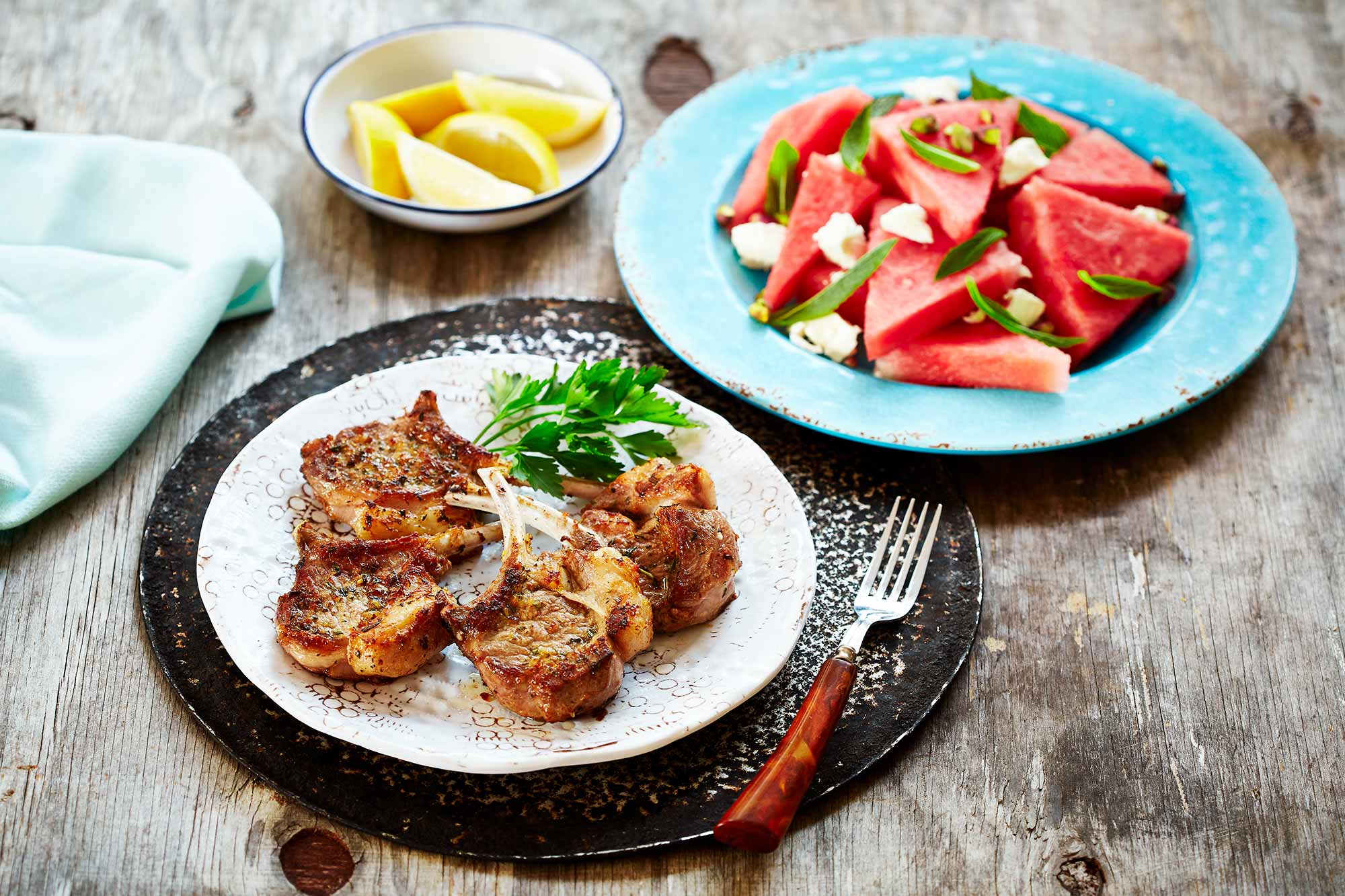 INGREDIENTS
1 Cleaver's organic lamb rack
1 teaspoon cumin powder
1 tablespoon finely chopped fresh rosemary
fresh black pepper
grated zest of a lemon
⅓ cup extra virgin olive oil
Watermelon salad
1 tablespoon olive oil
1 tablespoon lemon juice
400g of watermelon, cut into rough wedges
A handful of mint leaves
100g soft feta crumbled
⅓ cup pistachio nuts roughly chopped (optional)
METHOD
Combine cumin, rosemary, lemon zest and black pepper. Mix well. Cut lamb rack into cutlets and arrange them in a shallow dish, then coat with oil and mixture. Cover and set in fridge to marinate for 30 minutes.
Meanwhile for the salad, combine oil and lemon juice. Toss watermelon and mint together with the dressing then top with crumbled feta and pistachio nuts if using.
Heat BBQ or grilling pan over high heat. Cook lamb cutlets for 3 minutes a side for meat that's just pink, or longer if you like your meat well done.