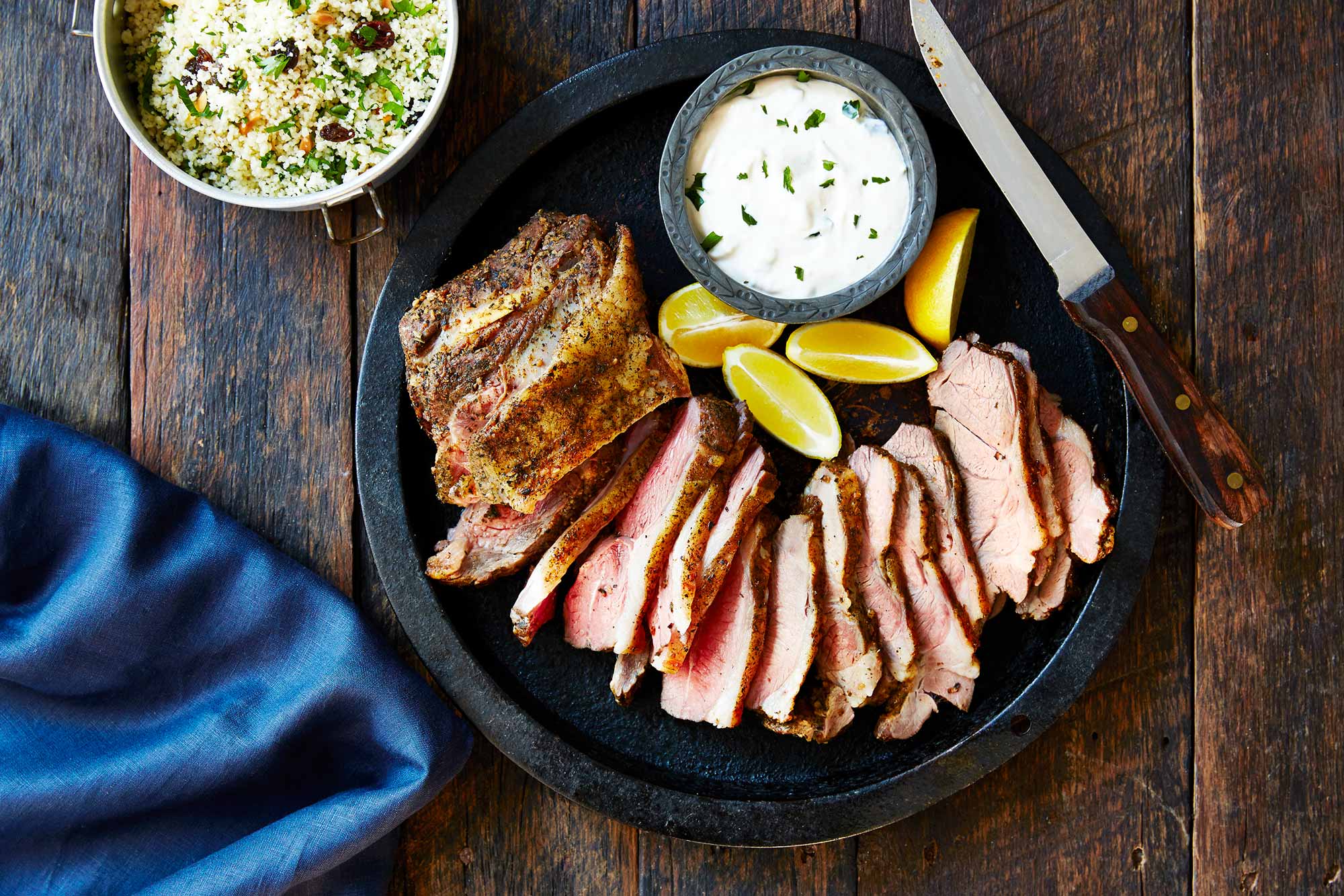 INGREDIENTS
1 x Cleaver's organic Greek seasoned butterflied lamb shoulder
Cous Cous
1½ cups cous cous
1½ cups chicken stock
2 tablespoons extra virgin olive oil
2 tablespoons of lemon juice
¼ cup golden raisins
⅓ cup toasted flaked almonds
half a bunch finely chopped parsley
1 x 200g tub tzatziki
lemon wedges to serve
METHOD
Preheat oven to 180 ºC. Remove meat from pack and place on baking try fat side up. Cook for 30 minutes
or until desired.
Meanwhile, in a saucepan bring the stock to the boil. Stir in cous cous, olive oil and lemon juice. Cover and remove from heat. Let stand for 3 minutes or as per packet instructions. Uncover and fluff with a fork. Mix though raisins, toasted almond flakes and parsley.
Rest meat for 5 minutes before serving with cous cous, tzatziki and lemon wedges.