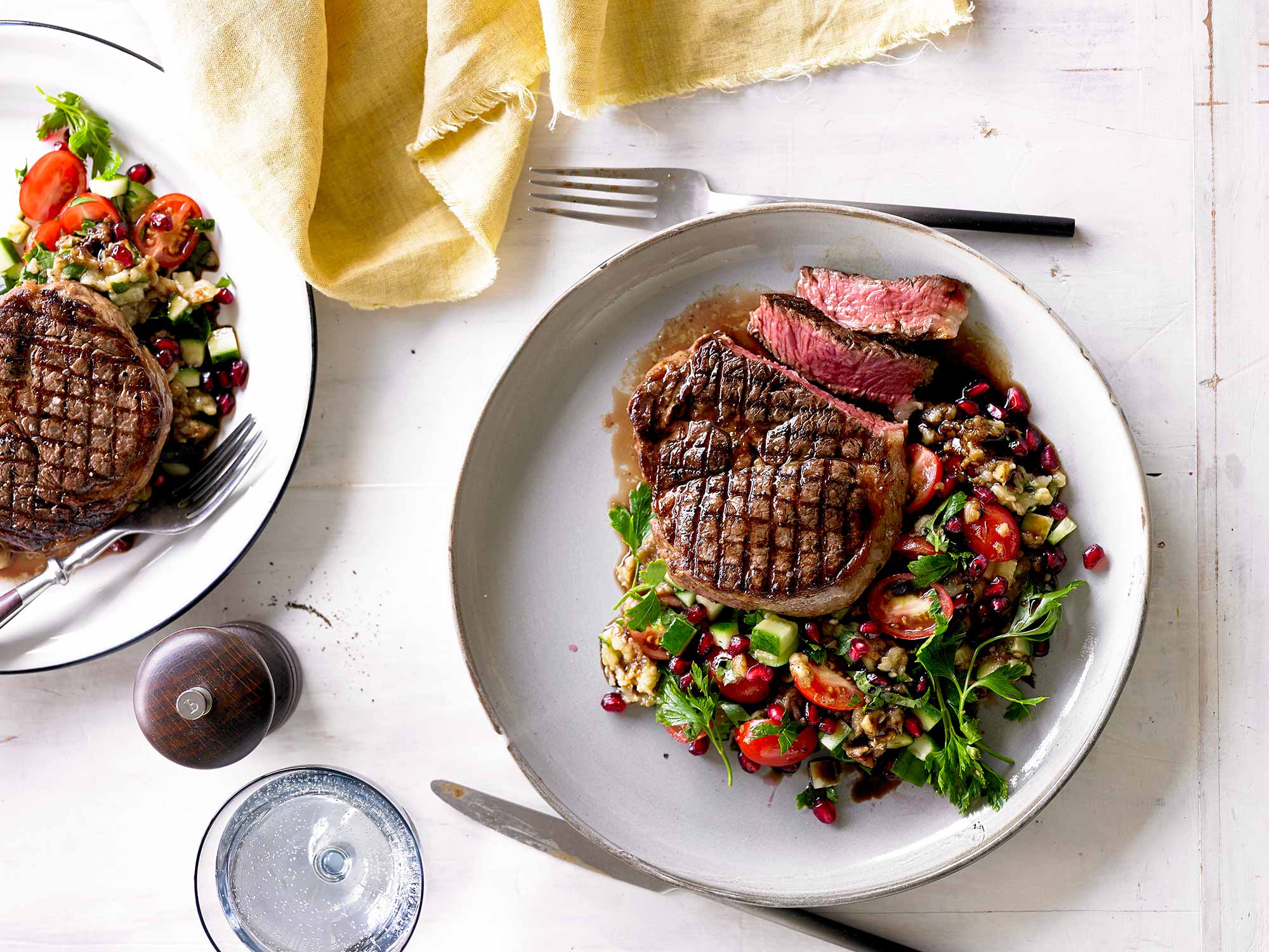 INGREDIENTS
4 Cleaver's organic scotch fillet steaks
1 tablespoon olive oil
1 large eggplant
1 punnet grape tomatoes, halved
1 Lebanese cucumber, diced
¼ cup flat leaf parsley, leaves picked
1 tablespoon lemon juice
1 tablespoon caramelised balsamic vinegar
1 pomegranate, seeds removed
METHOD
Cut a few slits in the eggplant and place directly over a gas flame. Cook for 10 minutes, rotating every few minutes as the skin chars and the eggplant softens. Remove to a tray or board using tongs and slice in half lengthways. Scoop flesh into a sieve set over a bowl and allow to drain for 20-30 minutes.
Brush steaks with oil and sprinkle with salt and pepper. Preheat a char grill or BBQ to very hot and cook steaks for 2–3 minutes per side for medium. Rest.
Finely chop the eggplant until it becomes slightly mushy and then place in a bowl with balsamic and lemon juice and stir until combined. Gently fold through tomato, cucumber, parsley and half the pomegranate seeds. Season with salt and pepper. Serve with remaining pomegranate on top.
TIP
Beef porterhouse or rump steak would also work well in this recipe.
Recipe and image sourced from Meat & Livestock Australia.