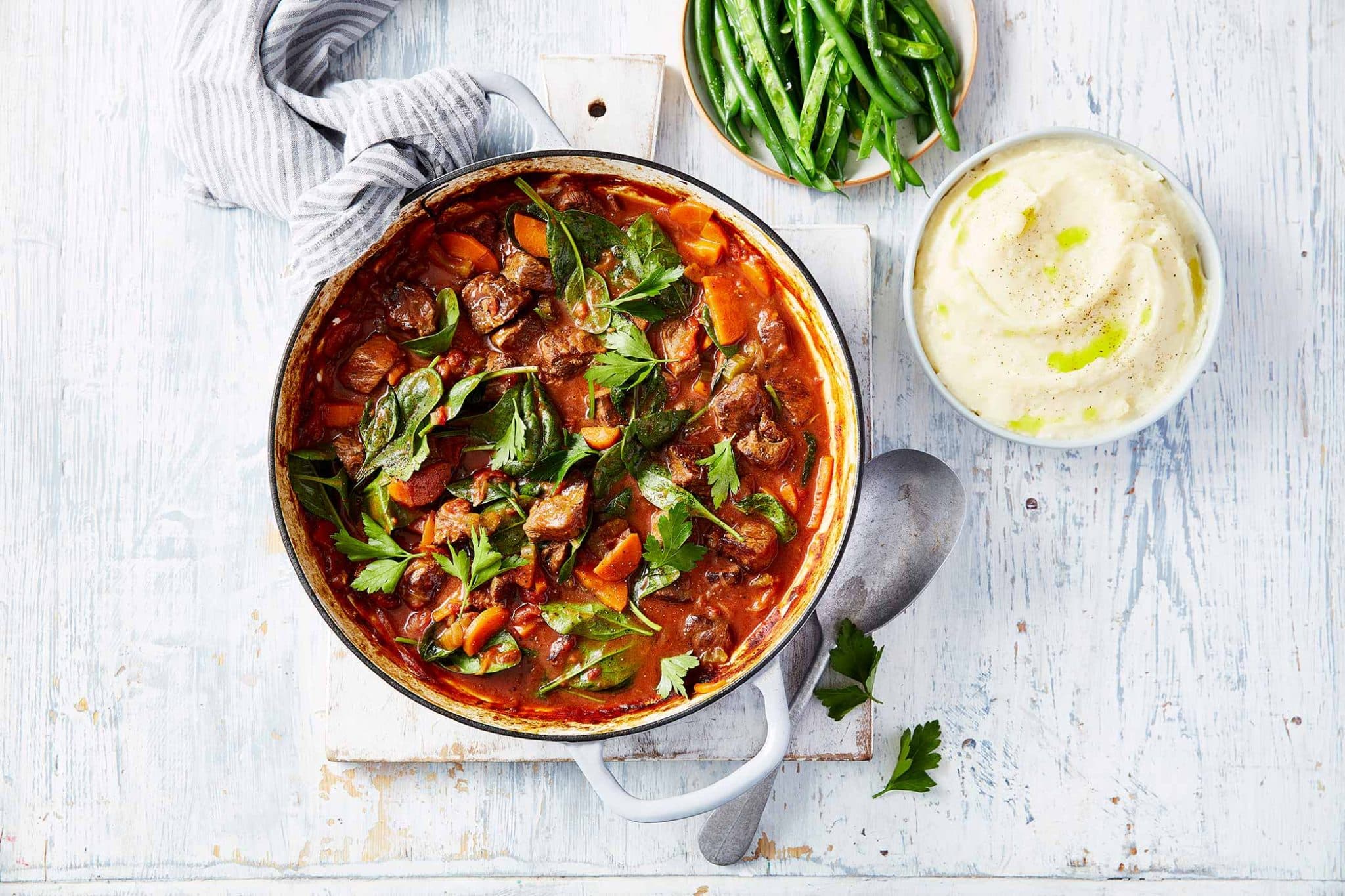 INGREDIENTS
Cleaver's organic beef chuck steak
Onions
Carrots
Celery
Plain flour
Tomatoes
Baby spinach leaves
Beef stock
Worcestershire sauce
METHOD
Preheat the oven to 180°C (160° fan-forced). Place beef in a large snap lock bag or dish, add half the oil, season and mix well. Heat a large ovenproof casserole dish over medium-high heat. Brown the beef in 2 or 3 batches, setting beef aside on a plate.
Reduce heat to medium and add remaining oil. Add onion, carrot and celery, cook, stirring, for 4 to 5 minutes.
Sprinkle in flour and stir until vegetables are coated. Gradually pour in stock stirring well.
Return beef to the pan with any juices and add tomatoes and Worcestershire sauce, stirring until the mixture boils.
After all ingredients are added, cover casserole dish place in oven and cook until beef is very tender (2 to 2 ½ hours), stirring occasionally, adding extra stock or water if necessary.
Remove from oven, stir in baby spinach leaves and set aside, covered, for 2 minutes. Serve beef with mash and green beans, sprinkle with parsley to serve.
Recipe and image sourced from Meat and Livestock Australia.