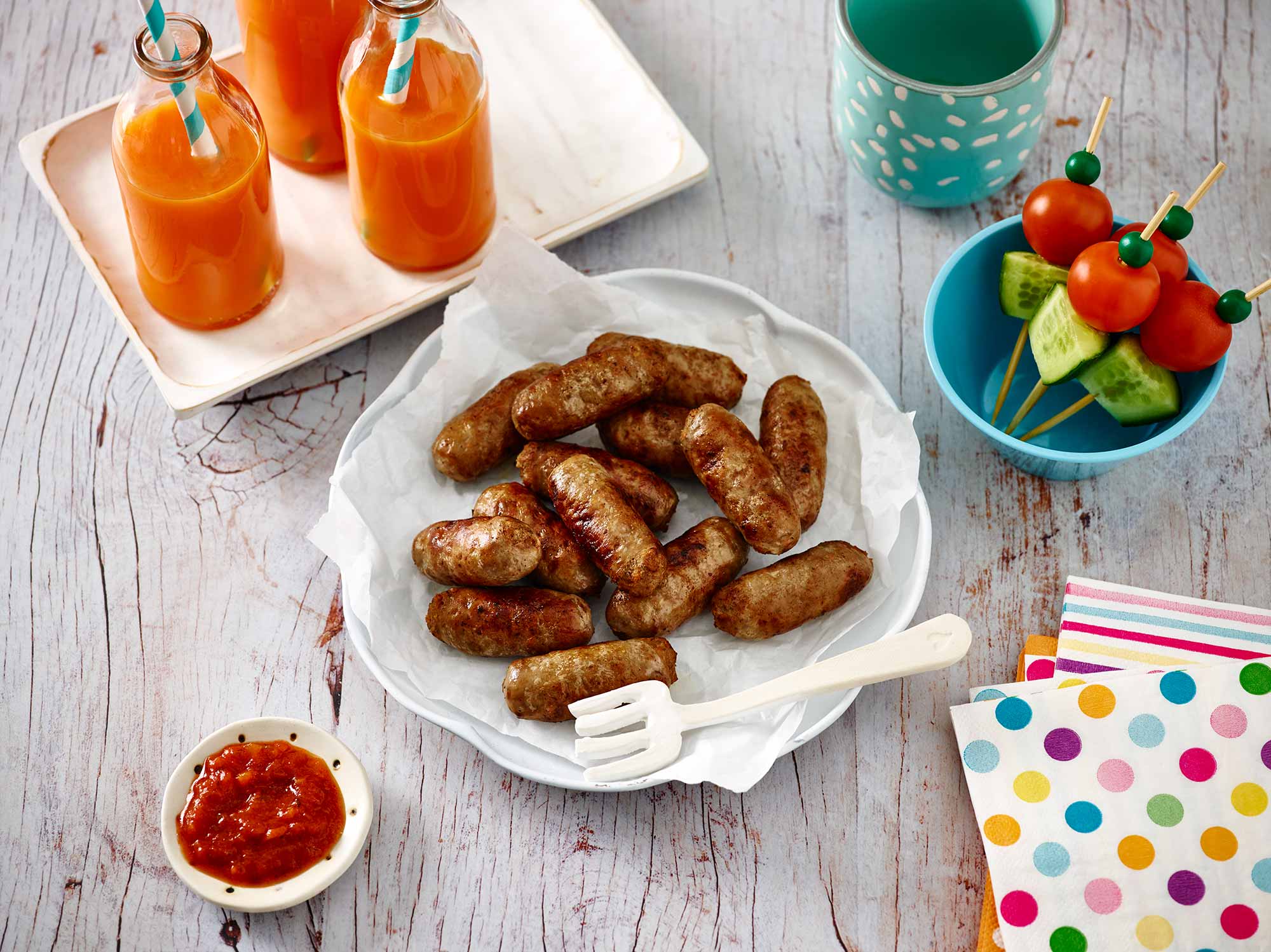 INGREDIENTS
1 packet of Cleaver's organic paleo honey beef chipolatas
2 tbsp coconut oil
7 Peeled Roma tomatoes, diced
2 tbsp raw honey
1 tbsp s of apple cider vinegar
¼ tsp of ground mustard
1 onion, diced
¼ tsp allspice
¼ ground cumin
¼ tsp of cayenne pepper, optional
METHOD
Combine all the ingredients (except the Honey Beef Chipolatas) in a medium saucepan and bring to a boil over medium heat while stirring often. Reduce the heat and allow to simmer around an hour before quickly pulsing in the food processor to create a smooth sauce and set aside.
Preheat oil in a pan and sear the honey beef chipolatas on medium to high heat until evenly brown. Turn down the heat and continue cooking on low until fully cooked through.
Serve the chipolatas hot alongside chilled tomato honey relish.