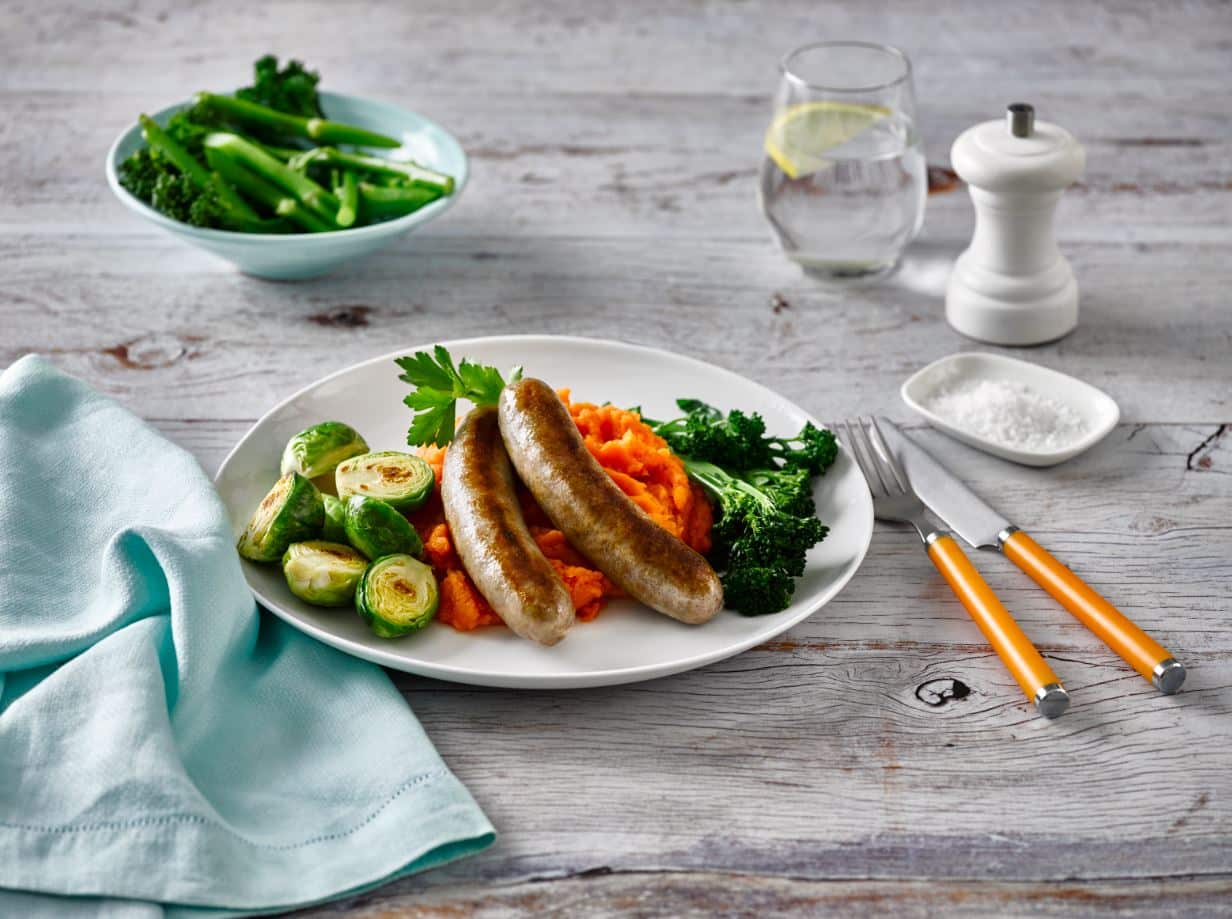 INGREDIENTS
1 pack Cleaver's Organic & Grass Fed Beef Sausages
800g sweet potato, peeled & cut into chunks
Salt and pepper
200g brussel sprouts
1 bunch broccolini
butter (optional)
1 tbsp extra virgin olive oil
⅛ cup stock (any)
METHOD
Place sweet potatoes in a large saucepan and cover with water to 4cm above potatoes. Bring to boil then reduce heat to medium-low, and simmer until tender (approximately 18 minutes). Remove from heat, drain and return potatoes to saucepan.
Heat a frying pan on low heat and start cooking the sausages.
Bring a saucepan of salted water to the boil. Wash broccolini and brussel sprouts under running water. Cut brussel sprouts in half and peel stems of brocolini if thick. Plunge both into pot of boiling water for 5-7 minutes or when tender. Drain vegetables when tender and toss with salted butter if desired.
Use a mashing utensil to mash the sweet potato, adding the olive oil, stock and seasoning.
Plate up mash with sausages and add vegetables to the side.