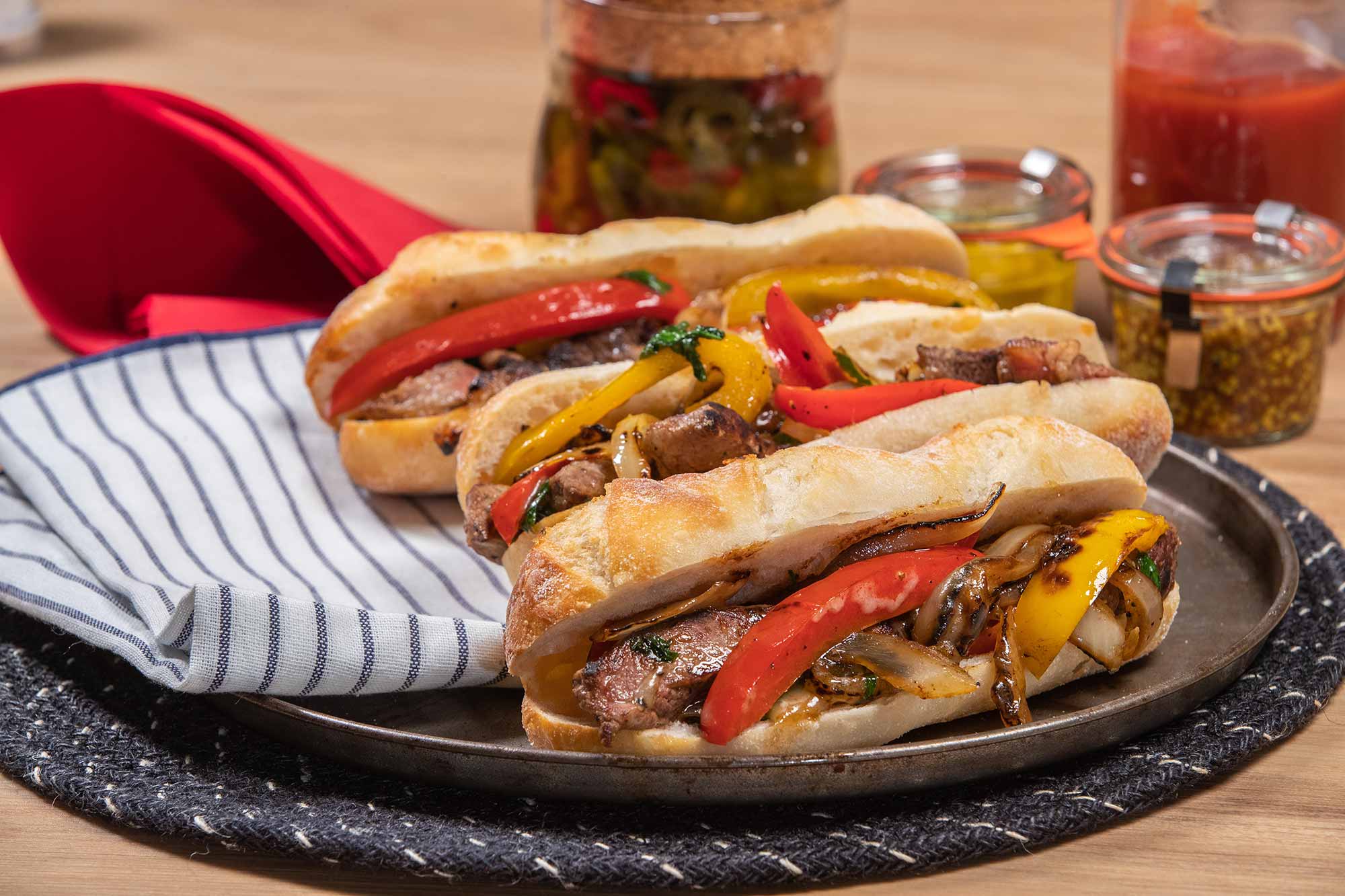 INGREDIENTS
350g Cleaver's organic beef steaks
2 tbsp olive oil
¼ red capsicum – sliced
¼ yellow capsicum – sliced
½ brown onion – sliced
Small bunch flat leaf parsley
4 x torpedo style bread rolls
150g provolone cheese
Additional sauces and mustards – to serve
METHOD
Crisp up bread rolls in a 180ᵒ C for a couple of minutes and slice sides with a bread knife.
Preheat a large frying pan over a high heat. Start with a lug of olive oil into pan and add in steak strips and season with salt.
After 2 mins add the capsicums and onion and cook for a further 5 mins adding the cheese and the parsley at the very end.
Fill crisp rolls with the steak filling and serve with choice of sauces and mustard.