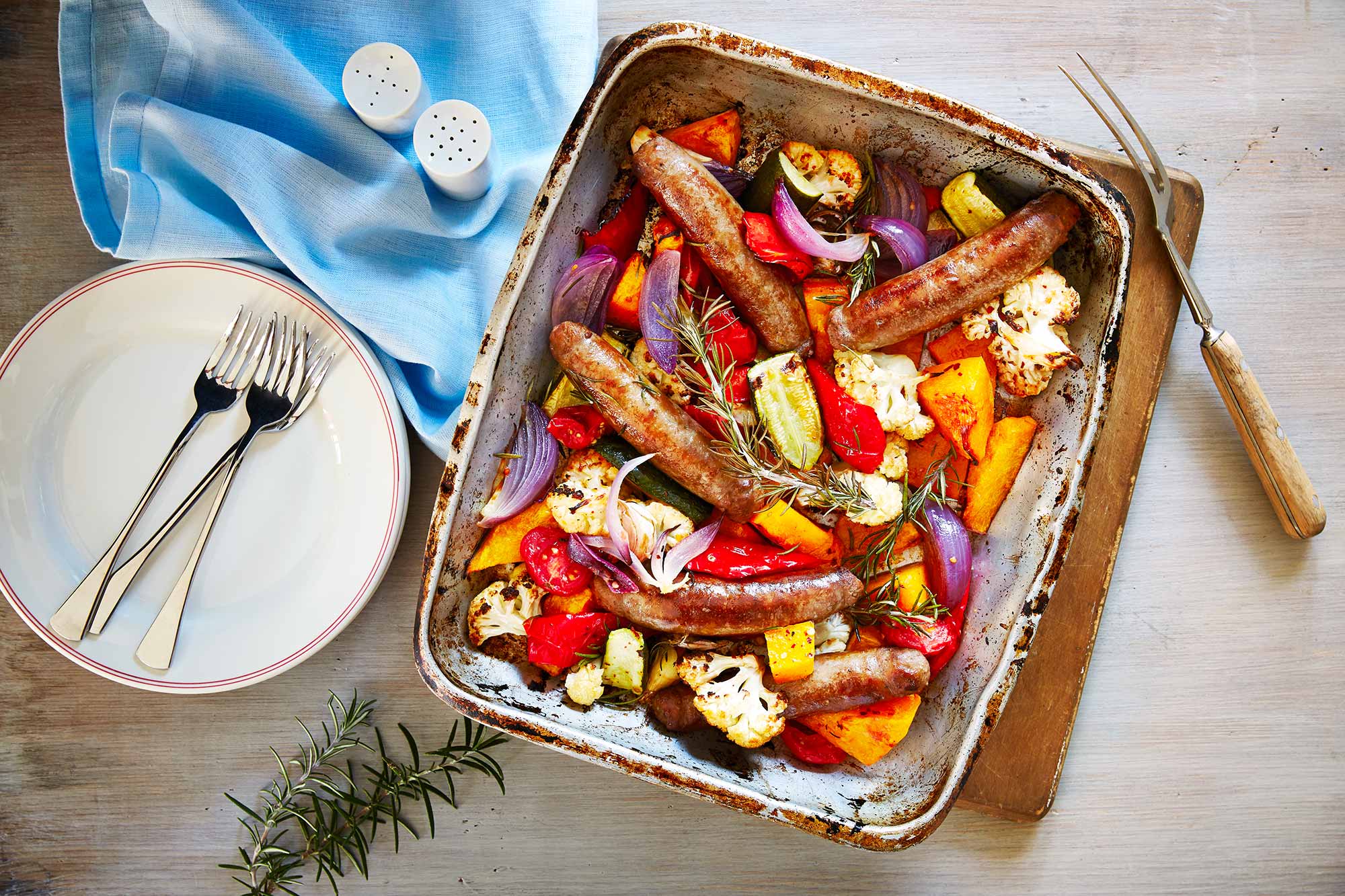 INGREDIENTS
6 Cleaver's organic beef or lamb sausages
½ butternut squash peeled and cut into small cubes
½ head cauliflower cut into florets
1 yellow capsicum coarsely chopped
2 zucchini coarsely chopped
1 red onion cut into small wedges
1 punnet cherry tomatoes, halved
2 tablespoons olive oil
5 garlic cloves
chilli flakes (optional)
1 tablespoon chopped rosemary
olive oil
METHOD
Preheat oven to 180°C.
Press garlic cloves to split the skins. Arrange chopped veg and garlic in a large baking tray. Drizzle with olive oil and sprinkle with rosemary, chopped chilli flakes, salt and pepper. Toss to coat evenly. Lightly prick the sausages with a fork and arrange over vegetables.
Bake for 40-50 minutes, turning sausages once, until sausages and vegetables are cooked through.