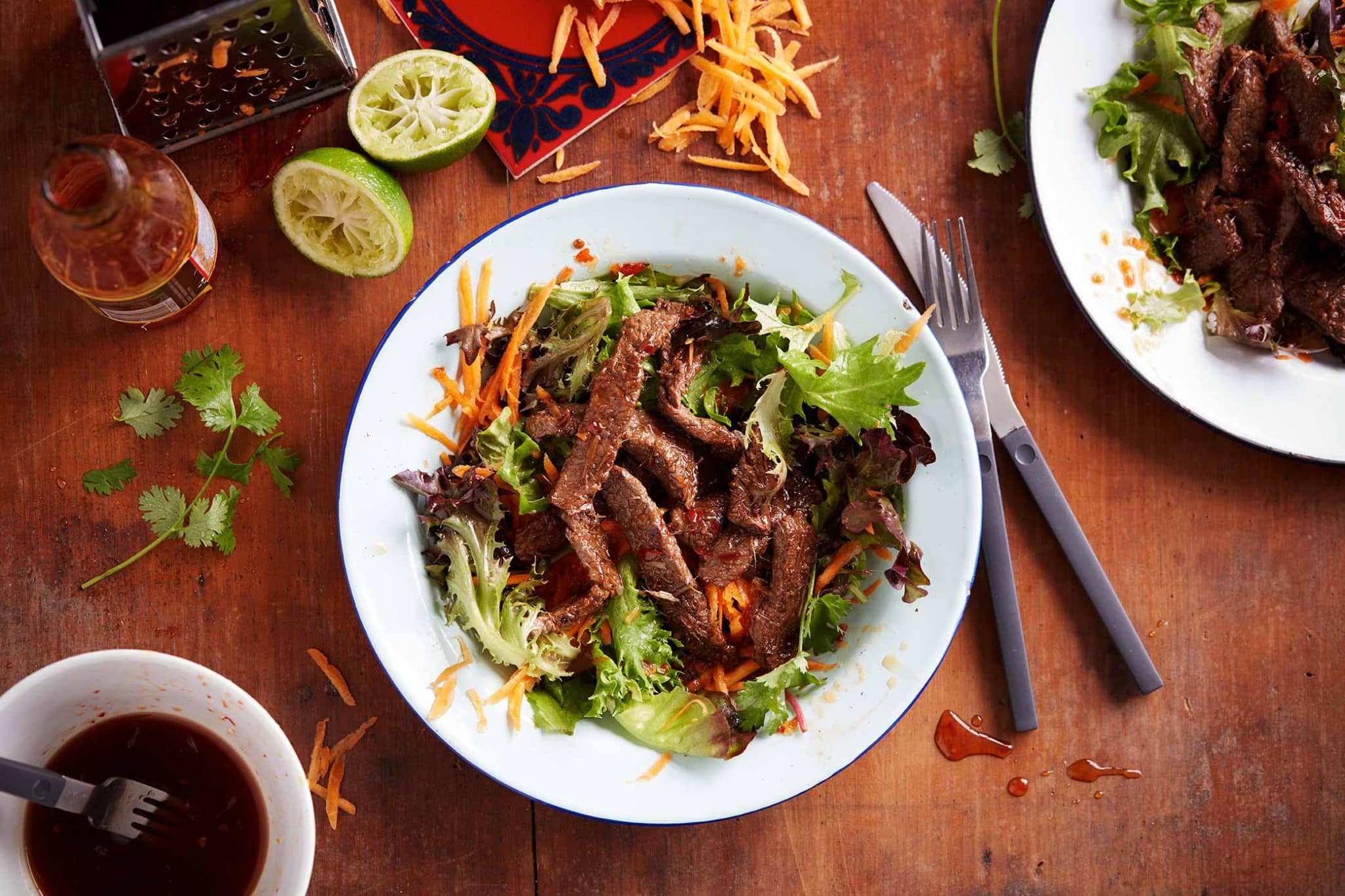 INGREDIENTS
600g Cleaver's organic beef rump strips
2 tbsp vegetable oil
1 tsp minced garlic
1 tbsp lemongrass paste
Juice of 2 limes
100ml sweet chilli sauce
60ml (¼ cup) fish sauce
2 tsp caster sugar
150g mixed leaf salad
1 carrot, peeled, grated
Coriander sprigs, to serve
METHOD
Season beef with salt and pepper. Bring half the oil to high heat in a wok, adding half the garlic and lemongrass, then half the beef and cook for about 3 to 4 minutes or until browned and tender. Set aside on a plate. Repeat process with remaining oil, garlic, lemongrass, and beef.
To make dressing, whisk lime juice, sweet chilli sauce, fish sauce and sugar in a bowl.
In another large bowl toss mixed lettuce, carrot and coriander. Mix half of the dressing with the beef in the wok and drizzle the remaining dressing over the salad, tossing to coat.
To serve, divide the salad between plates and top with beef.
TIP
Beef porterhouse or scotch fillet steak would also work well in this recipe.
Recipe and image sourced from Meat & Livestock Australia.