Beef
Organic Beef Eye Fillet
Our carbon neutral beef eye fillet is bursting with farm-to-table freshness. Steak nights just got better than ever before with Cleaver's!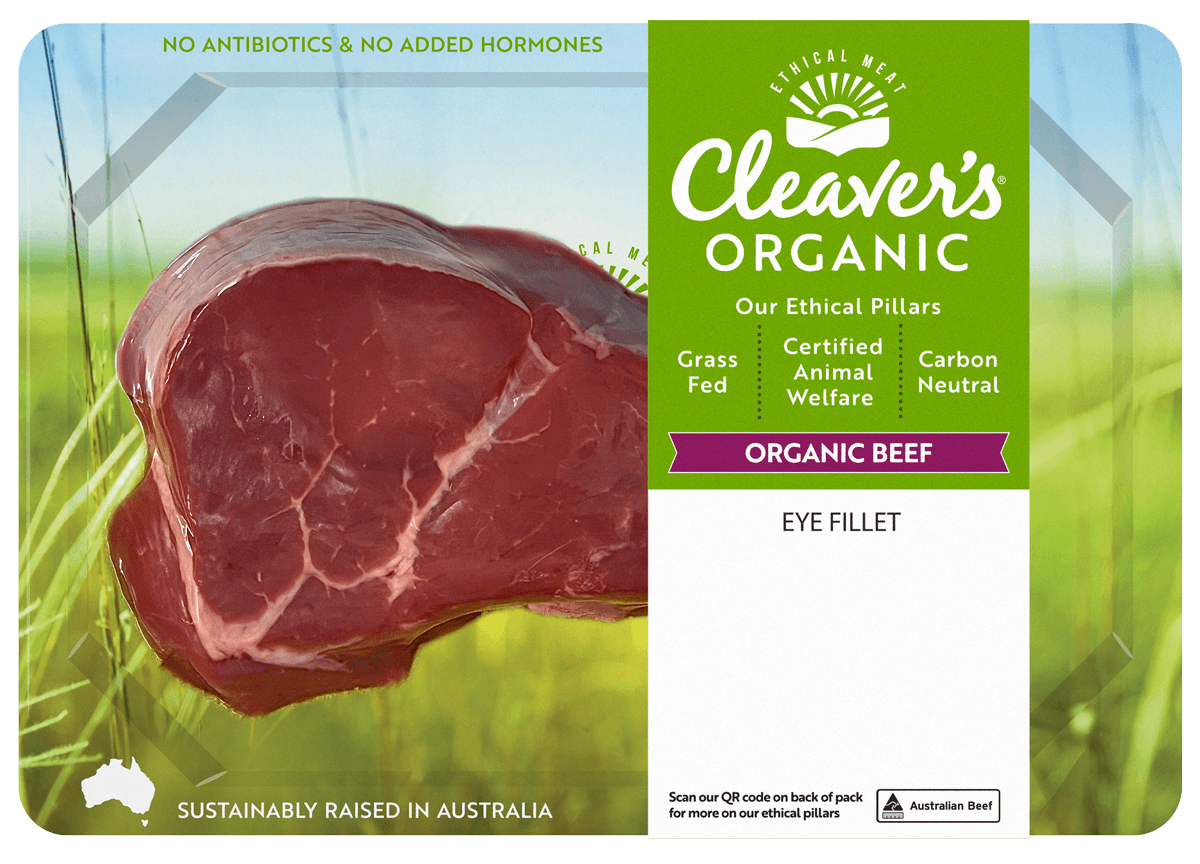 Tasty, tender and super juicy. The trick is to not overcook it!
Cleaver's Organic Beef Eye Fillets are:
Carbon Neutral Certified
Animal Welfare Certified
Australian Organic Certified
Grass Fed and Finished
No Added Hormones
No Antibiotics
No GMOs
Allergen & Gluten Free
ALWAYS.
Better for you, the animals and the planet.
100% Australian Certified Organic and Grass Fed Beef
Bring steak to room temperature
Preheat pan or BBQ to hot
Drizzle steak with oil and season with salt & pepper
Cook for 2 minutes on each side for rare
Rest for 2 minutes
Serve with your favorite sides and sauces
More Recipes for…
Organic Beef Eye Fillet
Need some fresh ideas to jazz up your mealtimes? Our recipe library, featuring the Cleaver's organic meat range, has all the inspiration you need to turn every meal into a gourmet delight.